Sunday, January 8, 2012 at 1:05PM
Has a squirrel taken up residence in your Denver home? Our professional squirrel trapping technitions at Squirrel Removal Denver can safely and humanely remove squirrels from your Denver home or business.They may look cute and cuddly but squirrels can be a nuissance to the home owner. Squirrels inhabit most of the Northern Hemisphere. There are 200 species of squirrels. One of the most common is the Eastern and Western Gray Squirrel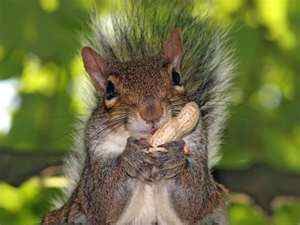 .
Squirrels have four front teeth that never stop growing. Squirrels chew tree branches to sharpen their teeth and are not afraid to chew electrical wires in your home. It can be very costly to repair damages caused by squirrels in your Denver attic, roof, or nesting in the crawlspace in your home. Squirrels will urinate on insulation and ductwork to mark their territory and warn other squirrels this home is taken.
If a squirrel has taken up residence in your Denver homes roof, attic or crawlspace the only practical way to remove them is by trapping. Squirrels also like to nest in chimneys , squirrels dig holes under porches and live in your garage. Our professional technitions at Denver Squirrel Removal not only can safely trap and remove unwanted squirrels from your roof,attic or crawlspace, we can also replace your homes squirrel damaged insulation. This is one of the many services we offer. A squirrels' hindlimbs are longer than their forelimbs. They have four to five toes on each foot making them excellent climbers. Squirrels love to run along the gutters looking for a great place to enter.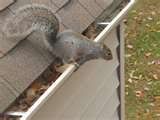 Squirrels have excellent vision. They have very large eyes to help watch for preditors. Squirrels in the wild live on average 4-6 years. Most urban squirrels die from getting ran over by vehicles.There have been incidences where squirrels kept in captivity have lived for 20 years. It is illegal in most states to keep squirrels as pets. Squirrels can carry fleas and parasites. They also can bite.
Some may ask if they should poison nuissance squirrels. Not only is this illegal in most states it can be deadly to domesticated animals such as dogs and cats, and even kill the birds. If you should need help controling a squirrel problem in Denver, our technitions at Denver Squirrel Removal are trained to safely and humanely trap and remove them. We offer senior and military discounts and are proud to be locally owned and operated.

Call a professional Squirrel Removal Denver technition today at (720)295-PEST or visit us online at http://www.envirocritter.com/ for more information